Through creative communication we actively listen to the wishes and dreams of our clients
Eastway was set up to provide daytime opportunities for people with learning and physical disabilities as well as complex health needs in East London.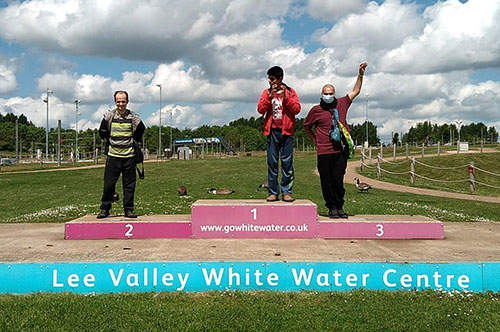 Empower
Supporting you to settle into our services if you decide you want to use Eastway as a day service provider.
Respect
Supporting you to think about your life now and in the future so that you can achieve your proposed outcomes.
Value
Supporting you individually and in small groups to access various community facilities and activities.
Inclusivity
Supporting you to use either public transport or our accessible transport provision.
Eastway

Care was formed in June 1998 and was

set up to provide daytime opportunities for people with learning and physical disabilities as well as complex health needs in East London.

We originally operated out of a single service site in Barking and operated our own transport provision.  Care staff would also drive and escort on our vehicles.  We primarily provided services for people who resided in Newham, but also had a few clients from other local boroughs.

The founder members of Eastway all had experience of working specifically with people with learning disabilities either in special schools or adult provision.

A Mission Statement for the services, established jointly between management, staff and clients, was established in order to define our core principles.  A care model based around initiatives highlighted in the Community Care Act 1980 and then developed in response to further acts was also established.
A primary outcome of the service model operating at Eastway ensures that all clients are allocated support at a high staffing ratio to enable a culture of positive development. 
Rather than programming a weekly timetable for all, each person was provided with an individual service structure.  Each service structure, depending on a person's requirements may include educational support, leisure activities, therapeutic sessions such as hydrotherapy, health appointments and IT access, creative sessions such as art, drama, dance and music, domestic living skills and sensory sessions.    
Our services based at Barking received very positive inspection reports and there was an increase in the take up of places to the extent that the building began to reach its capacity intake. 
A second site was identified in Leytonstone and our services commenced from this building in 2003.  The building was larger than our Barking site, over two floors with a lift allowing access for all clients.  This building allowed us to develop services for those with high personal care needs via the installation of disabled bathrooms including hoists and changing beds. 

Eastway continued to grow in popularity with our Local Authority purchasers and further referrals continued to come through to us.  We were invited to open services in Newham and managed to identify a building in Silvertown suitable for our services.  This was opened in 2006 as a service specifically for the residents of Newham.
As the organisation grew so did the management infrastructure and three Directors were appointed with varying areas of responsibility across the care and business elements of the Company.  Workforce Development and Human Resources Managers were also appointed to support the management of our growing personnel resources.
Once again Eastway was invited to open services by another purchasing authority, this time in Havering.  We were offered and took up a leasehold for a suitable service property in Romford.  Service packages commenced in Havering in 2008 and have steadily grown in number since.  We also established our head office facility within first floor office space at our Havering site.
Due to the increase in personal care needs and physical disabilities among those referred to our services we have had to close our Barking site as it was not of a size to meet such requirements.  We also closed our Silvertown services due to similar issues and moved into new facilities at West Beckton in 2019.  This new property is a ground floor facility and has the space to accommodate the specialised needs of our current client group.