Driving Up Quality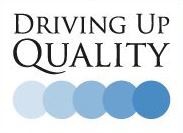 About the Code
Everyone was shocked about the abuse of people with learning disabilities at Winterbourne View. The government and many other organisations that support people with learning disabilities are taking action to make sure that this never happens again.
We found out as a result of Winterbourne View that the problems were not just about one organisation that abused people. We found out that other organisations supporting people with challenging behaviour were not meeting minimum standards. We found out that too many people are sent away from their communities for too long and we found out that the professionals and organisations responsible for organising, paying for and checking people are doing well, were not doing their jobs properly. We think that all providers need to take responsibility for making the services we provide better.
Providers need to make a commitment to listen to the people they support and support them to build lives that have meaning for them. We have developed a Code and we will invite all providers that support people with learning disabilities to sign up to this Code. This Code is part of what we have promised to do under the Winterbourne View Concordat and action plan.
The Code has a particular focus on people with challenging behaviour who have long standing and complex support needs but can be applied to all people with learning disabilities, including those who have autism. The Code has been developed by the Driving Up Quality Alliance: Housing & Support Alliance, English Community Care Association, Voluntary Organisations Disability Group, Sitra, Association for Real Change, National Care Association, National Care Forum, Adults with Learning Disability Services Forum, Shared Lives Plus and the Independent Healthcare Advisory Services. 
For more information about who developed the Code visit: Who developed the Driving Up Quality Code?